We're changing the way market research is tasked, collected, and delivered on demand. Have a peek, we think you'll like it.
Write Questions You Need Answered...No Middlemen.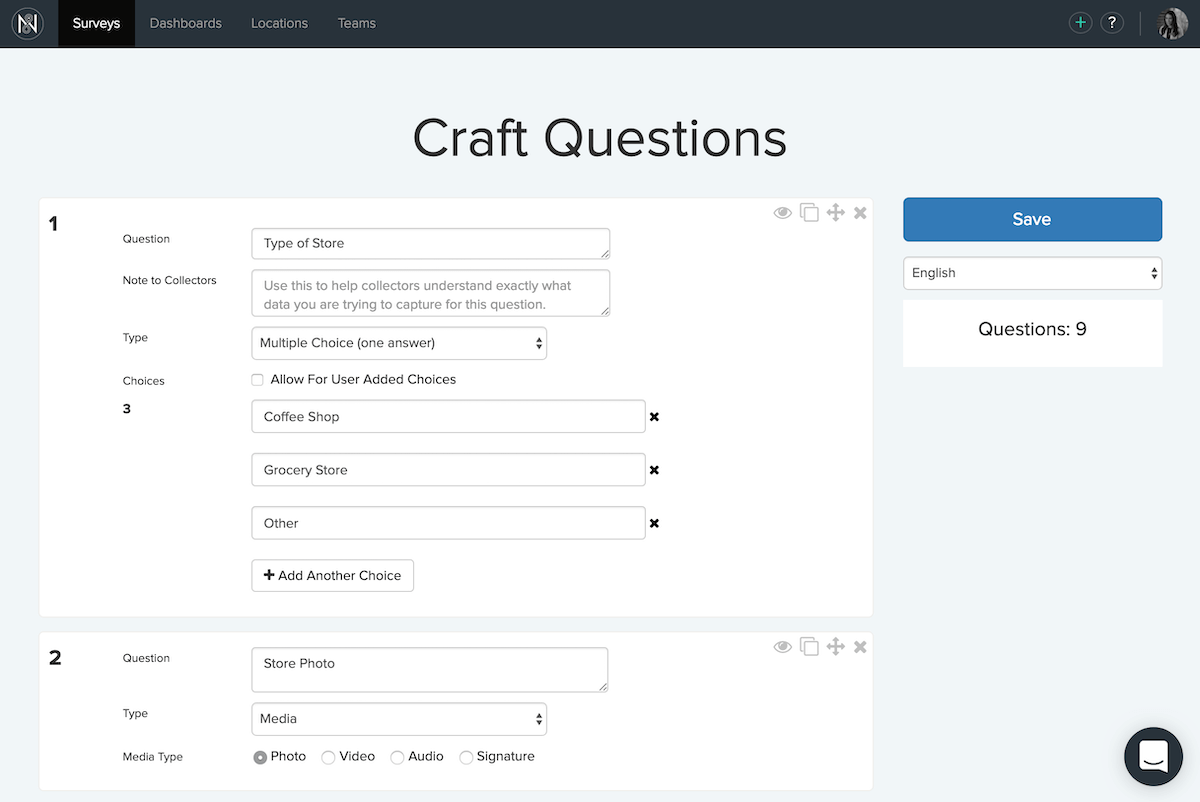 What you type is what your collectors see
Write, edit, or amend your questions easily at any time.
Ask collectors to capture photos or interviews
Data collectors can interview respondents or observe and record as if you were there.
Advanced features like skip logic
Include conditional logic and audio directions within your survey
Task Locals To Anywhere You Need Them To Go.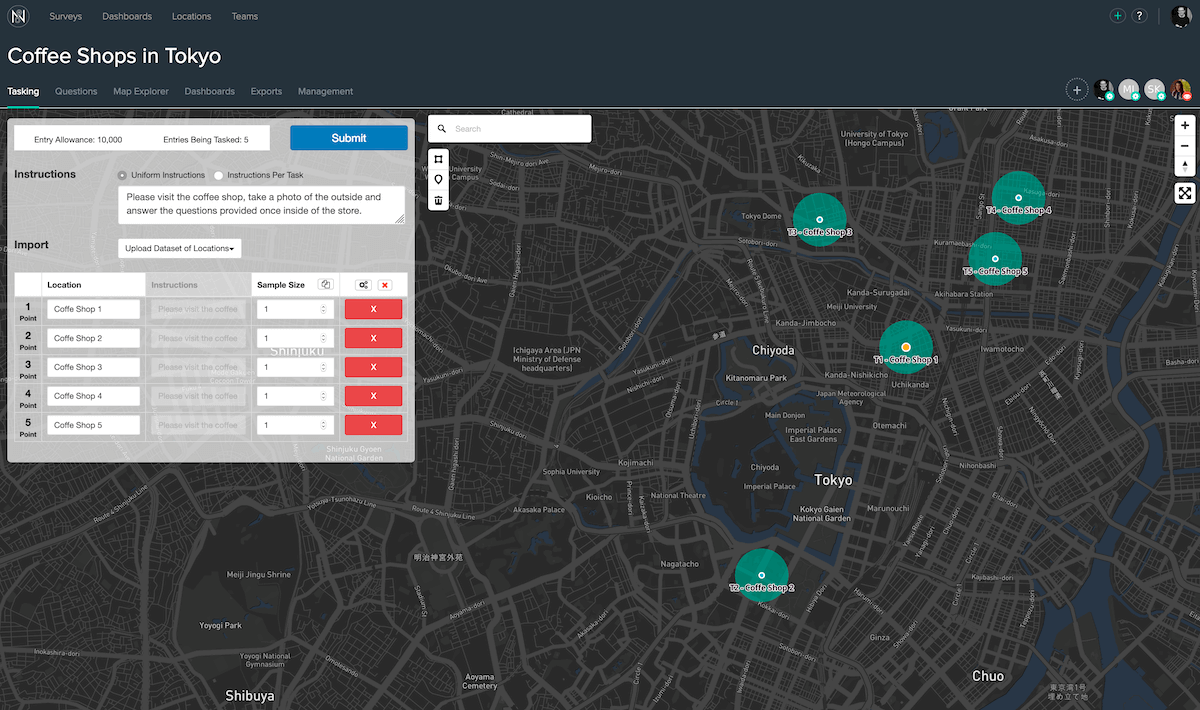 Upload addresses or drop a pin.
Don't hesitate to task locals to thousands of places in a dozen countries...simultaneously. We've got you covered.
Set your sample size for each location.
Choose how many respondents you want or how many visits you need to the same place.
Add instruction, if you're particular.
Provide notes and guidelines for nuances they need to be sure to follow.
Monitor Delivery In Real Time.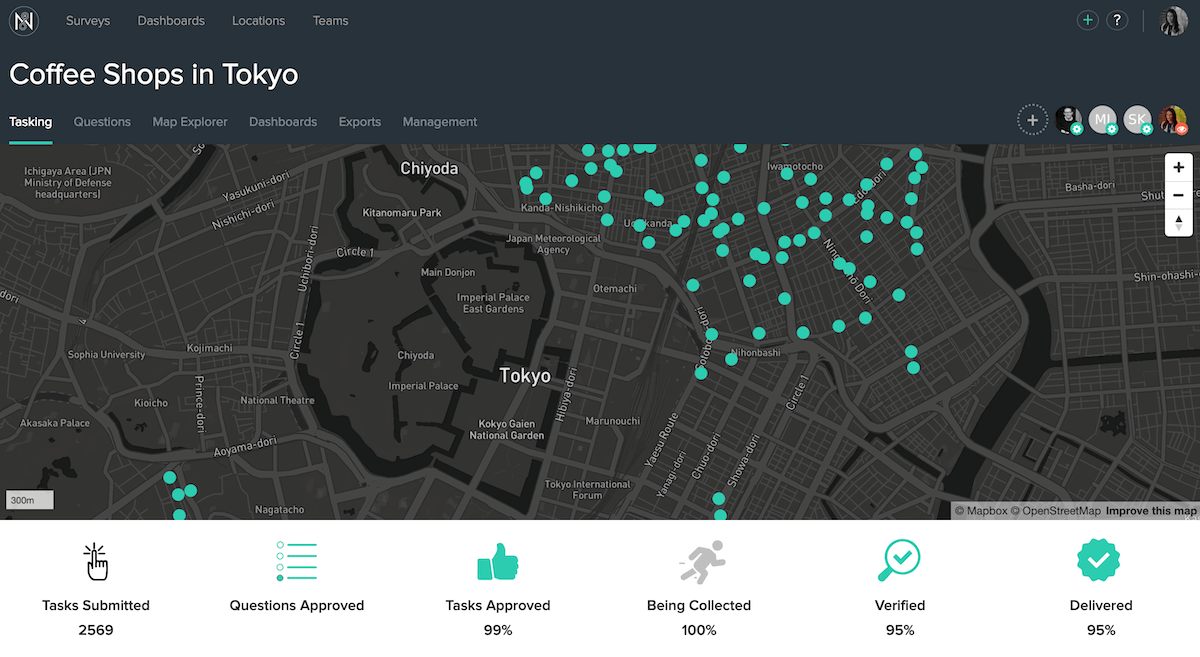 See who's working on your stuff
Track as new collectors compete and deliver on your tasks
Monitor status of verification
Every single entry is verified by our platform. See how it's coming along.
Know when your data's in hand
You'll see the moment all data you've requested has been collected, verified, and delivered.
Map Out Results.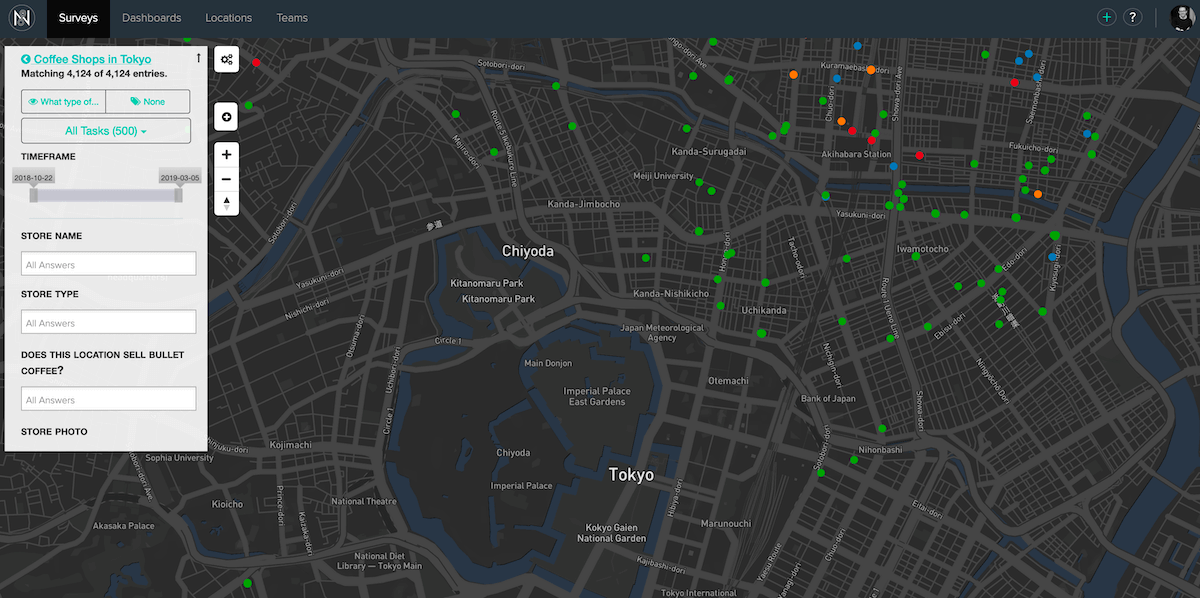 Easy to use, interactive maps
Filter or color code every store, market, field, or interview delivered
Drilldown as far as it goes
See exactly who collected every single question, for every entry, down to the second.
Track spatial trends
Aggregate your data up to see by market, region, or country.
Analyze The Results Through Interactive Dashboards.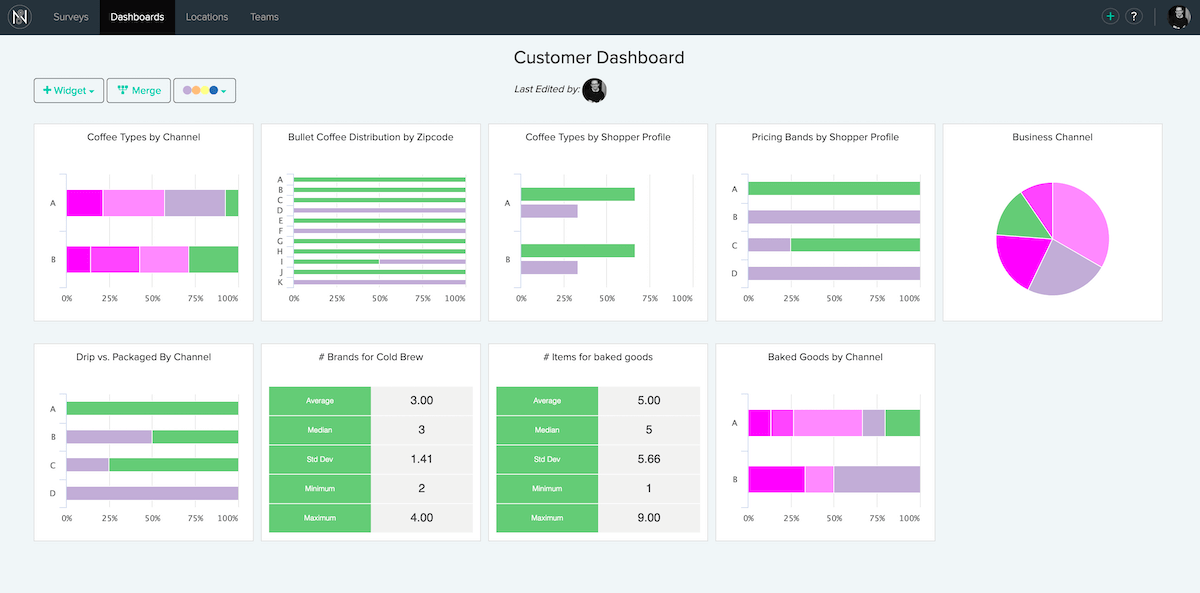 Trendlines by default
Track trends in key metrics over time.
Toggle between languages
Analyze local results from all over the world in your language.
Crosstabs by click
Generate comparisons of questions with dropdowns.
Schedule a Live Demo
Schedule a live demo to see how Native's network of data collectors can deliver for you.